Share This Page
The Budget Mobile Lifeline Assistance Program
If you reached our Budget Mobile page from a search, we recommend first reading our free government cell phone main page for helpful general information before reading this article.
Budget Mobile is a company that was formed specifically to help people with the national Lifeline Assistance Program that offers free government cell phones. Proof of eligibility via written documentation is necessary for enrollment in Budget Mobile Wireless.
What you Get With Budget Mobile:
If you are eligible, here is what you can get every month for free thanks to the government's Lifelink Assistance Program: (1) FREE Budget Mobile phone; and (2) 250 FREE monthly minutes.  The actual number of free minutes available varies from state to state. 
And if your free Budget Mobile cell phone is ever damaged, you are not going to have to worry about replacing it with your own money. You can simply return it and get another new free cell phone. It's as easy as that. And in today's day and age a cell phone is almost a necessity.
Next, we are going to take a look at why getting a free Budget Mobile cell phone with monthly service included is such a good idea – and why it's not a scam. Times are tough financially for a lot of people now, but the government is there to lend a hand to those in need.
Free Budget Mobile Cell Phone
If you're having trouble getting by during these tough economic times, you are not alone. Quite a few people are struggling to get by day to day. This is why the government set-up the Lifeline Assistance Program – which now includes a free government cell phone and free monthly minutes to all who qualify.
Originally, the Lifeline program was meant for land line phones, but it was recently changed to include cell phones. Now, if you meet the requirements (which are different from state to state) you will be able to get a FREE cell phone and FREE monthly minutes.
Basically, they are able to do this because the government's Lifeline Assistance Program now covers cell phones. The government gives Budget Mobile $10 per month per subscriber for the free minutes of service. Budget Mobile provides the phone. It's a win-win situation for everyone involved, and totally above-board and legal.
When times are tough, it can be know you have a little help when it comes to the basic necessities of modern life – like a cell phone with free minutes. Whether you want to be able to call friends or family or be able to get call backs when looking for work, having a working phone number is important for many different reasons.
We are next going to look at the general eligibility requirements for a free cell phone and service from Budget Mobile. You may want to skip ahead to our list of states where Budget Mobile is available.  If not, keep reading to learn more about how to find out if you qualify for your FREE PHONE and MINUTES.
Are You Eligible?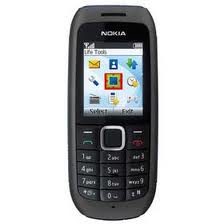 As we said, the exact requirements to get a free cell phone from the government's Lifeline Assistance Program will vary depending on where you reside. Having said that, there are some easy ways to find out it you may qualify.
For one, if you are receiving government assistance (like Medicaid, TANF or SNAP / Food Stamps), you are probably eligible. The exact programs covered vary from state to state so you can check our list of eligibility by states to learn more.
This is not the only way you can receive your free phone. You may still be eligible even if you are not currently receiving assistance if your total (gross) monthly income is less than or equal to 135% of the national poverty level. (This rate is 150% in some select states.)
In most states, you will need to provide documentation that you are receiving assistance. Also, you will need a home address (no P.O. Boxes are allowed.) Finally, there is only one free cell phone allowed per household under the Lifeline Assistance Program. This is enforced so that every family has a chance at getting their free cell phone if they need it.
Next, we are going to take a look at some of the extras you can add on – if you need more minutes or want to be able to text. They even have an unlimited plan available for a low monthly fee. You can still get the basic phone and service for free every month, but sometimes you may want to add a few extra minutes.
Additional Budget Mobile Plans
If you are worried about going over your free 250 minutes each month, you can rest easy. Budget Mobile makes it easy – and affordable – to ADD minutes (and texts) to your monthly plan. Below are the various packages you can currently buy and their prices.
 50 Voice Minutes $5.00
100 Voice Minutes $10.00
150 Voice Minutes $15.00
1000 Texts $10.00
Unlimited Talk and Text $25.00
The above packages and prices are subject to change, so be sure to mark us in your favorites and check back often as we update the site as we get new information.
Budget Mobile List of States Available
Budget Mobile is currently available in the following states. It should be noted, however, that they are expanding their coverage areas and this list may change at any time. In order to stay up to date, you can check with the main Budget Mobile website or come back here to get ALL the information you need to be able to get your free government cell phone.
Contact Budget Mobile
Corporate Office
Budget PrePay, Inc.
1325 Barksdale Blvd.
Bossier City, LA 71111
Toll Free:(888) 777-4007

Share This Page