Share This Page
The Safelink Wireless Free Cell Phone Program
If you reached our Safelink Wireless page from a search, we recommend first reading our free government cell phone main page for helpful general information before reading this article.
Safelink Wireless service is run by TracFone Wireless, Inc., a  well known name that is trusted all over. Thanks to the government's Lifeline Assistance Program, they now offer FREE cell phones and FREE monthly minutes to any household that qualifies. Keep reading to learn more.  Eligible Safelink Wireless applicants receive a free cell phone and up to 250 free cell phone minutes a month.
Also, if you refer a friend to Safelink Wireless, you can get even MORE FREE MINUTES. Below, we will have some additional information on how you can add other features and more minutes or texts to your plan for a low monthly fee if you want.
A Free Cell Phone From Safelink Wireless
While some are saying the recession is over, tell that to all the people who are still out of work, underemployed or just trying to survive from day to day. The government started the Lifeline Assistance Program to help people in need, making sure they had a home phone.
Now, the Lifeline program also covers cell phones. You can only get one or the other, but as you might imagine, a lot of people are going with the free monthly cell phone and minutes over a landline phone. If you have wanted a cell phone but didn't think you could afford it, now is the time to look into this great program.
We are next going to go over some of the basic eligibility requirements you need to meet to get your free phone. The exact specifics are going to vary from state to state, but we have an overview of what you need to know to find out if you can get a free Safelink Wireless cell phone with free minutes included. You can also look at our list of states for Safelink Wireless.
Qualifying For Safelink Service
The exact requirements to be eligible for free cell phone service from Safelink Wireless are going to vary depending on where you live. Each state has slightly different eligibility requirements for the national Lifeline Assistance program that offers free or discounted cell phones and service to people in need.
We can still give you a little information so that you can determine if you might be eligible. In general, if you already get help from a government assistance program program every month then you most likely qualify for the Safelink Wireless program.  In addition, in some states you can also qualify under income guidelines.  Each state is free to set its maximum allowable income guidelines.  However, all states require applicants qualifying under income guidelines to have a maximum household income at or below 100-150% of the Federal Poverty Guidelines.  The majority of states that allow applicants to qualify under income guidelines set the maximum allowable total family income at 135% of the Federal Poverty Guidelines.  We have provided these values in the table below for your convenience
135% of the Federal Poverty Guidelines
| Size of Family | Annual Income |
| --- | --- |
| 1 | $14,702 |
| 2 | $19,859 |
| 3 | $25,016 |
| 4 | $30,173 |
| 5 | $35,330 |
| 6 | $40,487 |
| 7 | $45,644 |
| 8 | $50,801 |
| For each Additional Person, Add | $5,157 |
To learn what the exact requirements for Safelink Wireless eligibility is in your state of residence, please visit our list of participating states.
In most states you will have to prove your eligibility by submitting documentation that you receive government assistance, but this is easy to do during the application process. In no time at all, you will be able to find out for sure if you can get your free government cell phone if the Lifeline program is available in your state.
Additional Safelink Wireless Plans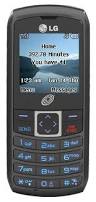 If the 250 FREE minutes that you get every month are not enough, Safelink Wireless has you covered. It is possible to add minutes to your plan at your own expense. These are above and beyond the free minutes that you get every month.
The exact cost of adding minutes to your Safelink Wireless free cell phone will vary depending on where you live. You should check their website in order to learn more about adding minutes or other features to your free phone.
State Availability
Here is a list of the states where you can get a Safelink Wireless free cell phone if you qualify. Click through on your state to see about the exact requirements for where you live.
If your state is NOT listed above, be sure to check back as Safelink is expanding all the time and they may be available in your state in the future.  In the meantime, you may want to check with another major service provider in the Lifelink program or one of the many
regional service providers
. The quickest way is to look at our list of
eligibility by states
.
Contact Safelink Wireless
Phone Numbers:
For Enrollment and Plan Changes Support: 1-800-Safelink
For Technical Support ONLY: 1-800-378-1684

Correspondence:

SafeLink Wireless
Attention: Executive Resolution Department
9700 N.W. 112th Avenue
Miami, FL 33178

Or by Email by visiting here.

Hours of Operation
Monday through Saturday, 8:00 A.M to 10:00 PM, EST
Sunday, 8:00 AM to 7 PM, EST

Share This Page