Share This Page
Free Government Cell Phones From Reachout Wireless
If you reached our Reachout Wireless page from a search, we recommend first reading our free government cell phone main page for helpful general information before reading this article.
Nexus Communications, Inc. provides free cell phones and service for the Lifeline Assistance program via Reachout  Wireless. If you are eligible, you can receive a FREE cell phone. The number of free talk minutes you get each month varies depending on where you live.  The basic plan offered by ReachOut Wireless through the national Lifeline program is simple.  Eligible customers receive a free cell phone and up to 250 free cell phone minutes a month.  The number of free minutes you are entitled to is determined by the state in which in you live and the free cell phone plan you choose.

If these are not enough for you, there is the possibility of adding additional minutes or features by spending your own money. We will look closer at these below. Next, we are going to go over why getting a free government cell phone from ReachOut Wireless is such a good idea.
The Reachout Wireless Free Cell Phone Program
Times are tough for a lot of families, with unemployment rates high for many months now. The government originally started the Lifeline Assistance Program to help people in need by providing them with free or discounted home phone service. This was good and helped a lot of people over the years.
Times change, however, and now the government has finally caught up and is offering free cell phones and free monthly service to those who qualify. We will look at some of the general requirements below, but it should be noted that each and every state has their very own eligibility requirements. Because of this, you may want to check our list of approved states for ReachOut Wireless free phones.
There is nothing wrong with asking for a little help if you need it. The money for the free phones and service does NOT come from tax money, so it's not taxpayers who are footing the bill. The money comes from the USF who gets it from telecommunications companies each and every year. The government actually stepped in to help poor people be able to get access to a cell phone!
Next, we are going to go over some of the general requirements you need to meet in order to be eligible for a free cell phone from the government. This program is not for everyone, but there is a good chance you may be able to get a free phone and free monthly minutes.
Qualifying For Reachout Wireless Service
As mentioned, there are specific requirements depending on what state you live in currently. There are, however, some general guidelines that we can go over here. If you want to jump ahead to your state of residence, please click here or visit our complete list of states with a free cell phone plan.
In general, if you are already receiving some type of government assistance, there is a very good chance you will be eligible for a free cell phone and monthly service from Reachout Wireless.  Qualifying government assistance programs can vary by state.  However, in most cases, if you currently receive Food Stamps, Section 8, Social Security, or Medicaid you likely qualify for free cell phone service from Reachout Wireless.  There are other qualifying government assistance programs, so please be sure to check your state of residence's page below.
If you don't participate in a government assistance program, you may still be able to qualify for Reachout Wireless service under income eligibility requirements.  If your total household income is equal to or less than 100-150% of the Federal Poverty Guidelines you may still qualify for service.  Not all states allow applicants to qualify under income eligibility requirements. However, the majority of states that allow applicants to qualify under income guidelines set the maximum allowable total family income at 135% of the Federal Poverty Guidelines.  We have provided these values in the table below for your convenience.  Again, we strongly recommend that you check your state's specific eligibility requirements before applying for service.  You can find a list of states where Reachout Wireless service is available below.
135% of the Federal Poverty Guidelines
| Size of Family | Annual Income |
| --- | --- |
| 1 | $14,702 |
| 2 | $19,859 |
| 3 | $25,016 |
| 4 | $30,173 |
| 5 | $35,330 |
| 6 | $40,487 |
| 7 | $45,644 |
| 8 | $50,801 |
| For each Additional Person, Add | $5,157 |
Additional Plans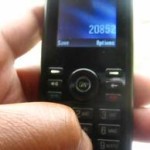 If you do not think the free minutes you get every month from ReachOut Wireless are going to be enough for you, there is good news. You can add minutes or other features to your phone at low, low rates. Here are some of the packages you can add to your free cell phone.
20 Minutes
25 Minutes
40 Minutes
60 Minutes
… all the way up to 1,000 minutes at a time
The exact price you will pay for each upgrade depends on where you live. They make it easy on their website to know exactly how much you are going to be paying BEFORE you spend any money. In general, they range from $3 for 20 minutes up to just over $50 for 1,000 extra minutes every month.
Another great feature that they have available is UNLIMITED talk and text for only $26.50 a month. When compared to other cell phone carriers, the rate is a little unbelievable, but it's true.  Once you get your free ReachOut Wireless cell phone, you will be able to easily switch to their unlimited plan for under $30 without a problem.
State Availability
This is a current list of the states where a free phone and minutes from Reachout Wireless are available. Please note that this list may change over time, so be sure to bookmark our site and check back for updates if your state is not listed at this time.
If you state is not listed above, you may want to check with one of the other four major cell phone providers that participate in the Lifeline program or one of the many
regional service providers
that may operate in your state.
Contact ReachOut Wireless
PHONE: 1-877-870-9222 FAX: 1-877-870-9333

Nexus Communications, Inc. d/b/a  Reachout Wireless
P.O. Box 247168
Columbus, OH 43224